Multi-function tools have been around for quite a while but oftentimes are overlooked for a variety of reasons ranging from lack of understanding to shop inventory. But the truth is that in many situations, multi-function tools can be a key to reduced cycletime … more efficient machining … better workflow … and that ultimate prize … increased shop efficiency.
In this installment of our Shop Efficiency Series … will take a quick look at some of the more common multi-functions tools … outline some of their features and benefits … to hopefully bring about a better understanding and start that "machinist mind" thinking about how these types of tools might be able to benefit your particular shop efficiency.
Milling : Multi-Function End Mill
Multi-function end mills are designed with two main features … low cutting resistance and good chip evacuation when center cutting / drilling and milling at an angle. These two features give these tools the ability to perform both drilling and milling … which makes them an indispensable part of your tooling inventory. Imagine being able to select either plunge milling or side milling when machining … or employing a combination of both because the tool has that capability. The image below gives the whole range of machining op's that are available with this tool type … it illustrates well their flexibility and capability … and speaks volumes about why they should be one of your go-to tools. As you can see there are a variety of operations where they can make an impact.
Additional Information / Recommendation :
Tool Name / Manufacturer : Kyocera MEY – Ultra Drill Mill
Catalog / Brochure Link :
http://global.kyocera.com/prdct/tool/pdf/e-d_mey.pdf
——————————————————-
Milling : Thriller – Drill / C'Sink / Tap
If you have never utilized a combination drill / thread mill … this tools will really blow your mind. Center drilling … drilling … countersinking … thread milling or tapping as means of creating a tapped hole is SOOOO NOT KOOL !! 4 tools combined with the tool changes … stopping and starting … tool costs … etc. … make this method of creating threaded holes simply NOT ACCEPTABLE when discussing shop efficiency. You may have held off on these thinking that they are really for specific types of threaded holes … but the more you look the more they make sense as the go-to-tool .. with tapping and other standard operations as the secondary option. Our favorite tool comes from Emuge Corp. … which also has outstanding field support BTW … and combines drilling, countersinking and thread milling in one tool … quickly illustrated below.

But rather than yapping about all the benefits …we suggest watching the video link below … it tells the story way better than words.
Additional Information / Recommendation :
Tool Name / Manufacturer : Emuge Corporation – Thriller
Catalog / Brochure Link : http://emuge.com/media-resources/brochures-catalogs/4-fluted-solid-carbide-thrillers
Video Link : https://www.youtube.com/watch?v=OdOfHEzXMMA
Video Link : https://vimeo.com/6245960
—————————————————————–
Turning : 

Groove / Turn Tools
For machining operations that include both turning and grooving … it oftentimes makes sense to combine those operations with one tool. Of course the type of material and type of groove machining play an important role here … but when possible, using a combination groove-turn tool can be very beneficial and efficient. Eliminating the tool change and related non-cutting time can improve cycletime … but the flexibility of the tool opens up a wide variety of machining options as well … beyond just grooving operations.

 

Turning : 

Boring with an Indexable Drill
In certain non-turning tool applications … it is possible to utilize the same indexable drill used to drill a hole as a boring bar to open up the hole diameter. Benefits of course include decreased cycletime and the use of less tools … but this should be considered carefully and success involves many factors. As stated many times in our blog … we recommend Sandvik tooling quite often … and they have a great online resources that delves into this type of machining and the options to consider before giving it a go in the link below … just click the image to open up their information page :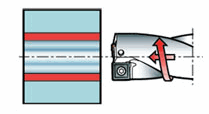 —————————————————————–
Of course there are thousands of ways to use standard type tooling as a multi-function tool … and we are sure that your machinist mind has come up with some novel ones along the way. But we felt the need to include at least some of the more "common" options in any conversation about shop efficiency. So there you have it. Some food for thought … and some multi-function tooling options you may not have been aware of or considered.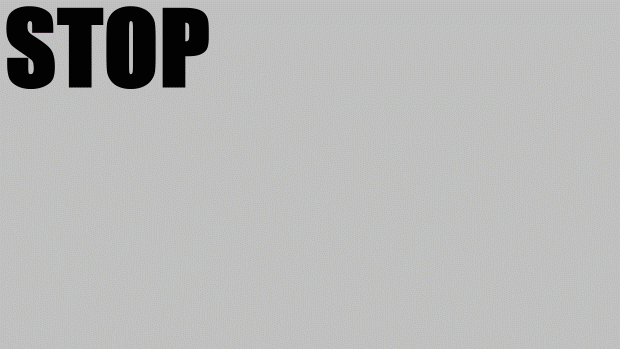 Please come back for our next installment in our series on Shop Efficiency.
Kenney Skonieczny – President
Kentech Inc.